Backed by a long history of integrity and driven by a commitment to enrich the community of Astoria Queens and the surrounding neighborhoods of Queens, Brooklyn, NYC and Long Island, AMERIMUTUAL Mortgage is family-owned and operated local business that is proud to make a difference by matching home buyers with the right mortgage products for their needs.
As a respected leader in the NYC, New York lending business, AMERIMUTUAL has been successful in revolutionizing the industry one mortgage at a time. Our company values are grounded in the principles of honesty and fair dealing.  For you, this means responsible lending with reasonable fees and you can enjoy a worry-free lending experience from a local Astoria, NY business you can trust.
AMERIMUTUAL is an Upfront Mortgage Broker that places a premium on transactional transparency. Our valued clients appreciate this advantageous approach and enjoy the benefits of having a mortgage broker that is fully aligned with consumer interests.
Review our A+ Rating and information on file with the Better Business Bureau.
President & CEO, Philip Loria
Philip Loria  founded AMERIMUTUAL  Mortgage in 2007, and has served as its Chief Executive Officer since its formation. He is the guiding force behind  AMERIMUTUAL'S growth and success, and has set standards nationally for expertise, vision and reputation in Residential and Commercial real estate finance.  Philip Loria's stature has been consistently recognized by local and national media, including:  Publications by the New York Times & The Real Deal New York's Real Estate News.
Philip's years as an attorney have built a strong foundation of in-depth knowledge on mortgage lending and the shifting landscape of New York's real estate market.  His comprehensive understanding of these financial instruments allows him to offer authoritative guidance to AMERIMUTUAL'S stable of trained loan officers ready to serve your lending needs.  Too often as an attorney, clients seek Philip's legal services after falling victim to misguided advice or predatory practices; by then damage is already done.  With the creation of AMERIMUTUAL, Philip built an indispensable resource for home buyers searching for straightforward and trustworthy advice from an expert.  Philip is passionate about delivering high quality mortgage product solutions for you and your family.
Executive Vice President, Benny Loria
Benny Loria is a co-founder of AMERIMUTUAL Mortgage and Executive Vice President.  Like his brother Philip, Benny is also an attorney and has extensive knowledge of New York's real estate market.
Benny is responsible for managing the firm's commercial and residential sectors.   Over his career, Benny has developed deep and lasting relationships with a broad array of lenders, which in turn leads to an extensive array of mortgage products for his clients.
Benny is responsible for day-to-day management of the firm's relationships with its most active lenders and management of AMERIMUTUAL'S Loan officers and Processors
Loan Officers and Processors
Our courteous and professional staff is ready to help answer any questions.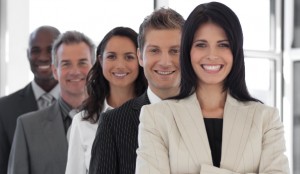 Call:
(718) 943-9200