February 19, 2019

When we entered 2019, we were dealing with a government shutdown, interest rates that were supposed to rise, a nervous stock market and a slowing economy. There was a lot of pessimism running in the veins of economists and market analysts. The question is–was this pessimism justified? Well, let's start by reviewing the first six weeks of this not-so-new year.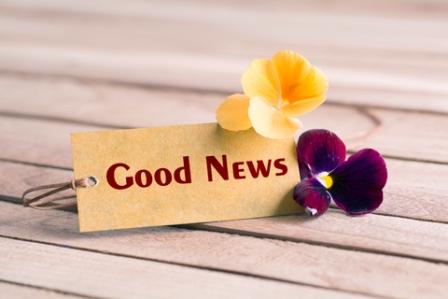 The stock market? While still very volatile, it has recovered over 5% in the first few weeks of the year. One factor helping the stock market is the fact that interest rates have fallen in response to the Federal Reserve Board taking more of a "wait and see" approach with regard to future rate increases. All those market gurus predicting higher rates in 2019 are starting to back track on their prognostications.
The government shutdown is over and it looks like we will not have a repeat (for now). The first measure of economic growth for the fourth quarter continues to be delayed, but the first jobs report of the year was pretty strong. Low interest rates and a pretty strong economy? Sounds like good news all the way around. That sort of news might make the real estate market a bit stronger than was predicted as well.
Source:  Origination Pro
Amerimutual Mortgage is a local business that is owned and operated by two brothers who are proud to make a difference helping their community in Astoria NY. By matching home buyers with the right mortgage products for their needs, Benny and Phil Loria provide vital loan lending services to the real estate community of New York City. Amerimutual Mortgage provides home loans for residential properties and commercial loans for business men and women who might be buying buildings, warehouses or retail store locations. They also provide loans for real estate investors who may be buying multi-family duplex, triplex, quad, or high-rise apartment building. Call Benny Loria at (718) 943-9200 to discuss your options for residential or commercial real estate loans, or assessing value and returns on real estate investment property in New York City and surrounding boroughs of Queens NY, Brooklyn NY, Staten Island NY, Bronx NY. Or, you can even apply for a mortgage online.

Benny Loria
Benny Loria, Vice President (NMLS#: 900146)
718-943-9200 Ext. 115
bloria@amerimutualmortgage.com
Local neighborhood mortgage loan experts. We live and work in Astoria, Queens NY and are dedicated to seeing our community grow and prosper.

AMERIMUTUAL MORTGAGE (NMLS# 148447) Address: 18-33 41st Street, 2nd Floor, Astoria, NY 11105 Tel: (718) 943-9200 Fax: (718) 204 – 0657