November 27, 2018
This week's topic is very interesting. The economy is rolling along and, thus far the housing sector has contributed to this economic growth. But recent evidence is pointing towards at least a slight slowdown in the sector. The question is, how much will this slowdown affect the overall economy? Generally, real estate construction itself contributes about 7.0% of the total economic output, or GDP. It should be noted that this number includes commercial construction and there is no evidence that the commercial real estate sector is slowing down — yet.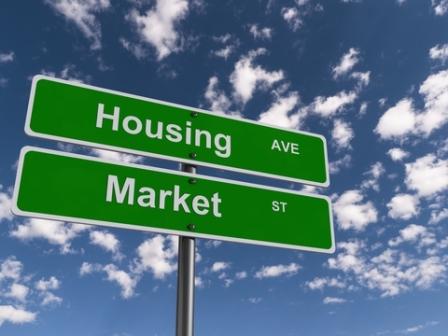 It also should be noted that real estate's influence on the economy is much more far reaching than the actual construction. The building and purchase of real estate affects consumer consumption greatly and the economy is heavily based upon personal consumption — to the tune of about 70%. That is a larger number to say the least. No one needs to be reminded that the Great Recession was triggered by a real estate crisis just over ten years ago.
No one is predicting a major real estate downturn today. As a matter of fact, a slight slowdown could be beneficial, as it could loosen the tight reins on inventory and cause housing prices to moderate. If that causes the economy to slow a bit, it could also be the precursor for slightly lower interest rates. Perhaps the recent drop in oil prices also represents part of this coming trend–though the size of the decrease would indicate that there are other factors in play with regard to energy prices. In conclusion, the performance of housing can affect the economy. We may be about to find out how much and we are hoping that the result is good news for potential homebuyers.
Source: Origination Pro
Photo: ID 106712135 © Adonis1969 | Dreamstime.com
Are you buying a home or business in Queens, Brooklyn or NYC NY?  Amerimutual Mortgage  is a local business that is owned and operated by two brothers who are proud to make a difference helping their community in Astoria NY.  By matching home buyers with the right mortgage products for their needs, Benny and Phil Loria provide vital loan lending services to the real estate community of New York City.   Amerimutual Mortgage provides home loans for residential properties and commercial loans for business men and women who might be buying buildings, warehouses or retail store locations.   They also provide loans for real estate investors who may be buying multi-family duplex, triplex, quad, or high-rise apartment building.  Call Benny Loria at (718) 943-9200 to discuss your options for residential or commercial real estate loans, or assessing value and returns on real estate investment property in New York City and surrounding boroughs of Queens NY, Brooklyn NY, Staten Island NY, Bronx NY.  Or, you can even apply for a mortgage online.
Benny Loria, Vice President (NMLS#: 900146)
718-943-9200 Ext. 115
bloria@amerimutualmortgage.com
Local neighborhood mortgage loan experts.  We live and work in Astoria, Queens NY and are dedicated to seeing our community grow and prosper.

AMERIMUTUAL MORTGAGE (NMLS# 148447) Address: 18-33 41st Street, 2nd Floor, Astoria, NY 11105   Tel: (718) 943-9200   Fax: (718) 204 – 0657