January 8, 2019

Actually, the data is from 2018, but it is the most significant data thus far released in 2019. On Friday, the jobs numbers showed the addition of 312,000 jobs last month, more than making up for a miss the previous month. In addition, the previous two months' numbers were revised upward by well over 50,000 jobs. All in all, 2018 was another good year for jobs growth, with more jobs added than the previous year. This strength is reflected in the unemployment rate which finished the year at 3.9%. This is close to the lowest rate in nearly 50 years, with the uptick from 3.7% last month attributed to more Americans entering the work force.
Also important was the release of wage inflation data. Wages were up 0.4% for the month and 3.2% for 2018, higher than expected. The increase in jobs and in wage growth have contributed to the decision of the Federal Reserve Board to raise rates more rapidly in 2018, compared to the previous few years. And we are seeing just how important interest rates are when it comes to the economy and every-day decisions by consumers. Higher rates certainly have contributed to the increased volatility and downtrend in stocks during the latter part of 2018.
The increase in rates is also being cited as a factor with regard to predictions for slower economic growth this year. What is interesting to see is, as the stock market has declined, long-term rates and oil prices have also dropped as well. Thus, we might be seeing an economy which is self-correcting. If a slowdown occurs because of higher rates, that slow down can cause rates to ease in turn. Does that mean the economy will pick up more than expected in 2019? More jobs might be a sign that additional growth is in the cards. Stay tuned….
Source: Origination Pro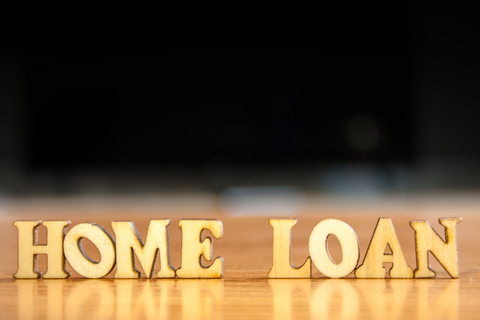 Searching for a home loan or business loan for a commercial property in Queens, Brooklyn or NYC NY? Amerimutual Mortgage is a local business that is owned and operated by two brothers who are proud to make a difference helping their community in Astoria NY. By matching home buyers with the right mortgage products for their needs, Benny and Phil Loria provide vital loan lending services to the real estate community of New York City. Amerimutual Mortgage provides home loans for residential properties and commercial loans for business men and women who might be buying buildings, warehouses or retail store locations. They also provide loans for real estate investors who may be buying multi-family duplex, triplex, quad, or high-rise apartment building. Call Benny Loria at (718) 943-9200 to discuss your options for residential or commercial real estate loans, or assessing value and returns on real estate investment property in New York City and surrounding boroughs of Queens NY, Brooklyn NY, Staten Island NY, Bronx NY. Or, you can even apply for a mortgage online.

Benny Loria
Benny Loria, Vice President (NMLS#: 900146)
718-943-9200 Ext. 115
bloria@amerimutualmortgage.com
Local neighborhood mortgage loan experts. We live and work in Astoria, Queens NY and are dedicated to seeing our community grow and prosper.

AMERIMUTUAL MORTGAGE (NMLS# 148447) Address: 18-33 41st Street, 2nd Floor, Astoria, NY 11105 Tel: (718) 943-9200 Fax: (718) 204 – 0657