April 6, 2021
Inflation, inflation, inflation. This year, rates have been headed up and we keep hearing this word being uttered again and again. Rates have been rising because there is an elevated threat of inflation. The question is – why are these two concepts linked together so often? Today, we would like to reintroduce our simple but hopefully effective explanation.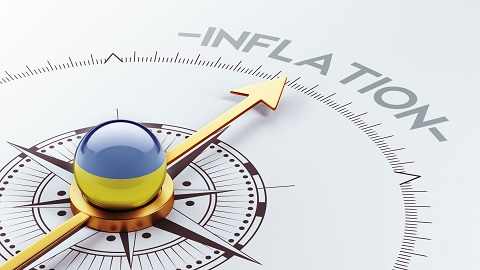 Suppose you lend someone $100,000 for one year. During that year, the inflation rate rises 10%. When you get paid back at the end of the year, what will your $100,000 be worth? The answer is $90,000 because you can only purchase $90,000 worth of goods with that money. Thus, you would have to charge 10% interest just to break "even." And banks who lend money are not in business to break even, especially when you figure in the risk of not being paid back.

Thus, the inflation rate becomes the "base" for interest rates. Again, an oversimplification.  Next we must ask whether rising inflation is a threat.  For that we look at economic indicators. We just saw a most important indicator – the jobs report.  The increase of almost a million jobs last month could be interpreted as a potentially overheating economy. But we must remember that we are still catching up with regard to the number of jobs lost since last year.  Overall, the report represents great news – with still a way to go before the economy overheats.
Source: Origination Pro
Call Amerimutual Mortgage for free, friendly advice on loan or refinance solutions for your home, business, or commercial property. We are your local mortgage broker in Astoria, Queens NY.
718-943-9200

Amerimutual Mortgage is an esteemed mortgage brokerage located in Queens NY and serving NYC, Bronx, Long Island, Brooklyn, Staten Island and Westchester.
Whether you are purchasing a home, refinancing, require cash, looking to get some equity out of you home, purchasing an investment property or vacation home, Amerimutual Mortgage in Queens will find a product to accommodate your mortgage and refinancing needs.
We work with an array of lenders and investors which allows us to get you the best rates on all types of loan programs including: 30yr mortgage, 20yr mortgage, 15yr mortgage, 10yr mortgage, 1yr ARMS, 3yr ARMS, 5yr ARMS, Conventional, Jumbo, Home Equity Lines, FHA, VA and Commercial Real Estate Loans.
Please contact us at our Astoria Queens NY office (718) 943-9200 to put our in-depth knowledge to work for you on your next real estate transaction.
NY MUTUAL LLC DBA AMERIMUTUAL MORTGAGE | 18-33 41st Street, 2nd Floor, Astoria, NY 11105 | NMLS # 148477. Registered Mortgage Broker-NYS Department of Financial Services – All mortgage loans arranged with third party providers.