January 19, 2021
Apologies to Steve Martin. We were hoping that 2021 would not be as wild and crazy as 2020. Yet the first few days of January was anything but calm. We started with spikes of COVID-19 as holiday gatherings and the cold weather provided ideal conditions for spreading the virus.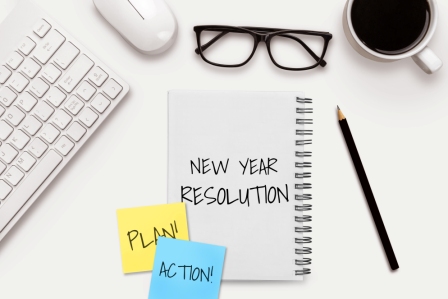 The first trading day of the year, the Dow Jones stock average fell almost 400 points after being down 500 points earlier in the day. We then moved into two hotly contested Georgia Senate races in which control of the Senate lay in the balance. The result we thought was a split Congress which could cause more of the gridlock we witnessed at the end of 2020, but the surprise of the Georgia Senate elections placed us at least somewhat in another direction.

The very next day, in what is usually a perfunctory function of Congress — the tabulation of electoral votes turned into total chaos — with the storming of the Capitol, objections and other forms of challenges. Starting the new year with the National Guard being called out in DC, sounded a lot like 2020. The good news in all this chaos? Interest rates have remained near historic lows which will translate into more opportunities to purchase or refinance real estate this winter. Hopefully, rates will hold close to where they are—but again, thus far it has been a wild and crazy year.
Source: Origination Pro
Is your New Year resolution to buy a house, or lower your existing mortgage rate? Call Amerimutual Mortgage in Astoria, Queens NY for some friendly advice on what your best options are for a home loan, investment property loan, or commercial space for your wholesale or retail business.
718-943-9200



Backed by a long history of integrity and driven by a commitment to enrich the community of Astoria Queens and the surrounding neighborhoods of Queens, Brooklyn, NYC and Long Island, AMERIMUTUAL Mortgage is family-owned and operated local business that is proud to make a difference by matching home buyers with the right mortgage products for their needs.
As a respected leader in the NYC, New York lending business, AMERIMUTUAL has been successful in revolutionizing the industry one mortgage at a time. Our company values are grounded in the principles of honesty and fair dealing. For you, this means responsible lending with reasonable fees and you can enjoy a worry-free lending experience from a local Astoria, NY business you can trust.