February 5, 2019

The government shutdown dominated the news in January. Many economic reports were delayed, including the preliminary report of economic growth for the fourth quarter. But important events did occur last week, including the Federal Reserve Board announcement after their meeting and the jobs report release for January. Analysts were wondering whether the shutdown would affect the employment data — even if furloughed workers did not count as unemployed.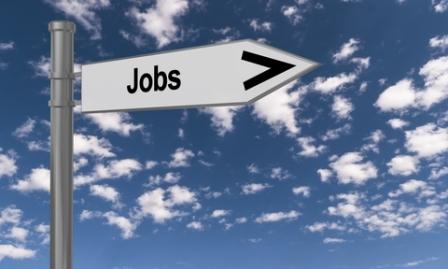 How did the data turn out? The Fed did not raise rates, but this was expected. More importantly, their announcement indicated that they were flexible with regard to future rate increases. The markets have been counting on this flexibility, as long-term rates have fallen over the last several weeks. The statement was even better than expected, as the Fed removed language regarding "gradual rate increases" in favor of a wait-and-see approach.
The jobs report on Friday showed growth of 304,000 jobs. Coming during the shutdown period and after a very strong report in December (though December's numbers were revised down by 90,000), this report was seen as stronger than expected. Unemployment ticked up to 4.0%, indicative of more Americans entering the work force — a possible effect of the shutdown. Wages grew 3.2% month-to-month, on par with previous readings. One anomaly, part-time workers looking for full-time work soared, which may have been another effect of the shutdown. All told, it was an interesting week and the markets reacted positively to the news, though rates and oil prices rose after the jobs report was released.
Source: Origination pro
Searching for a home loan or business loan for a commercial property in Queens, Brooklyn or NYC NY? Amerimutual Mortgage is a local business that is owned and operated by two brothers who are proud to make a difference helping their community in Astoria NY. By matching home buyers with the right mortgage products for their needs, Benny and Phil Loria provide vital loan lending services to the real estate community of New York City. Amerimutual Mortgage provides home loans for residential properties and commercial loans for business men and women who might be buying buildings, warehouses or retail store locations. They also provide loans for real estate investors who may be buying multi-family duplex, triplex, quad, or high-rise apartment building. Call Benny Loria at (718) 943-9200 to discuss your options for residential or commercial real estate loans, or assessing value and returns on real estate investment property in New York City and surrounding boroughs of Queens NY, Brooklyn NY, Staten Island NY, Bronx NY. Or, you can even apply for a mortgage online.

Benny Loria
Benny Loria, Vice President (NMLS#: 900146)
718-943-9200 Ext. 115
bloria@amerimutualmortgage.com
Local neighborhood mortgage loan experts. We live and work in Astoria, Queens NY and are dedicated to seeing our community grow and prosper.

AMERIMUTUAL MORTGAGE (NMLS# 148447) Address: 18-33 41st Street, 2nd Floor, Astoria, NY 11105 Tel: (718) 943-9200 Fax: (718) 204 – 0657