January 29, 2019

Tomorrow the Federal Reserve Board releases their decision on rates after their first meeting of 2019. Based upon comments made by members after their increase in December, there is little possibility of another increase in January and only a slightly greater possibility during their next meeting in March. The comments continually talked about concerns that could slow the economy down and we added another concern in the past several weeks — the government shutdown.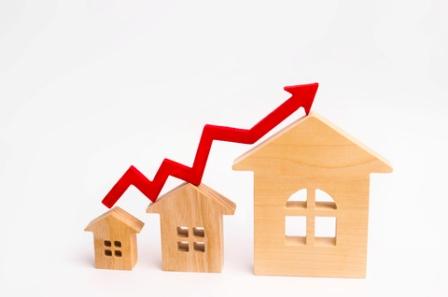 On the plus side we had a very strong jobs report for December. Assuming there is no delay because of the shutdown, we have an early release for January on Friday, the first day of February. Because of the shutdown and the fact that job growth topped 300,000 in December, it is not likely we will see a repeat. However, if we do, the probability of another increase in March rises substantially.
Meanwhile, the shutdown went on for longer than anyone expected. This raises the possibility of a weaker economy during the first quarter of 2019. This week we will also see the first reading on economic growth for the fourth quarter of last year. Predictions are for a lower number than the solid growth of 3.4% reported for the third quarter. Hopefully, growth will not decelerate that rapidly going into 2019.
Source: Origination Pro
Searching for a home loan or business loan for a commercial property in Queens, Brooklyn or NYC NY? Amerimutual Mortgage is a local business that is owned and operated by two brothers who are proud to make a difference helping their community in Astoria NY. By matching home buyers with the right mortgage products for their needs, Benny and Phil Loria provide vital loan lending services to the real estate community of New York City. Amerimutual Mortgage provides home loans for residential properties and commercial loans for business men and women who might be buying buildings, warehouses or retail store locations. They also provide loans for real estate investors who may be buying multi-family duplex, triplex, quad, or high-rise apartment building. Call Benny Loria at (718) 943-9200 to discuss your options for residential or commercial real estate loans, or assessing value and returns on real estate investment property in New York City and surrounding boroughs of Queens NY, Brooklyn NY, Staten Island NY, Bronx NY. Or, you can even apply for a mortgage online.

Benny Loria
Benny Loria, Vice President (NMLS#: 900146)
718-943-9200 Ext. 115
bloria@amerimutualmortgage.com
Local neighborhood mortgage loan experts. We live and work in Astoria, Queens NY and are dedicated to seeing our community grow and prosper.

AMERIMUTUAL MORTGAGE (NMLS# 148447) Address: 18-33 41st Street, 2nd Floor, Astoria, NY 11105 Tel: (718) 943-9200 Fax: (718) 204 – 0657