September 18, 2018
Taking into account recent statements by the members of the Federal Reserve Board and recent economic reports, as we mentioned previously, the markets are counting upon a rate increase next week when the Fed meets. The acceleration of wage growth has the markets particularly worried and right now many analysts are expecting another increase in December. All told, that would make four hikes this year, with the pace of increases accelerating.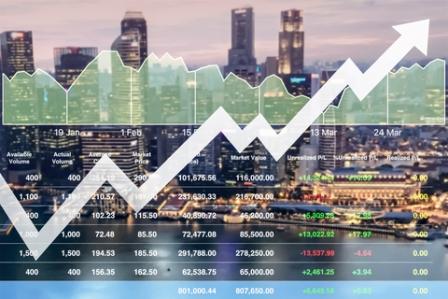 The Fed raised rates one time in 2015 and 2016 and three times in 2017. While two more hikes this year are not guaranteed, by next week we will likely have met last year's pace of increases. When will the Fed stop raising rates? Mostly likely this will not happen until the pace of economic growth slows down or at least levels off. More growth increases the risk of inflation and this is exactly what the Fed is trying to prevent.
Will the increase slow the economy down? While this has not happened as of yet, there are some signs that a slower pace of growth could be on the horizon. Certainly, the real estate market has slowed down in the face of higher rates and higher home prices. But another factor within this sector is the shortage of inventory. One could surmise that more homes for sale would speed the pace of real estate sales. Thus, we can't yet call the real estate market a precursor to a slower economy –but if sales continue to stagnate and inventory rises significantly, that could be a turning point.
Source: Origination Pro
Our company values are grounded in the principles of honesty and fair dealing.  For you, this means responsible lending with reasonable fees and you can enjoy a worry-free lending experience from a local Astoria, NY business you can trust.
AMERIMUTUAL is an Upfront Mortgage Broker that places a premium on transactional transparency. Our valued clients appreciate this advantageous approach and enjoy the benefits of having a mortgage broker that is fully aligned with consumer interests.
Call: 
(718) 943-9200
Review our A+ Rating and information on file with the Better Business Bureau.
President & CEO, Philip Loria
Philip Loria  founded AMERIMUTUAL  Mortgage in 2007, and has served as its Chief Executive Officer since its formation. He is the guiding force behind  AMERIMUTUAL'S growth and success, and has set standards nationally for expertise, vision and reputation in Residential and Commercial real estate finance.  Philip Loria's stature has been consistently recognized by local and national media, including:  Publications by the New York Times & The Real Deal New York's Real Estate News.
Philip's years as an attorney have built a strong foundation of in-depth knowledge on mortgage lending and the shifting landscape of New York's real estate market.  His comprehensive understanding of these financial instruments allows him to offer authoritative guidance to AMERIMUTUAL'S stable of trained loan officers ready to serve your lending needs.  Too often as an attorney, clients seek Philip's legal services after falling victim to misguided advice or predatory practices; by then damage is already done.  With the creation of AMERIMUTUAL, Philip built an indispensable resource for home buyers searching for straightforward and trustworthy advice from an expert.  Philip is passionate about delivering high quality mortgage product solutions for you and your family.
If you would like to speak to a trusted Queens Mortgage Broker call Phil Loria –  718-943-9200 Ext. 101