September 25, 2018
Let us assume that the prognosticators are correct, and the Federal Reserve Board will hike short-term rates by one-quarter of one percent when they finish their two-day meeting tomorrow. What questions does that leave us with? For one, will the Fed's announcement also give us a hint about whether there will be a fourth rate increase next year? Secondly, what kind of surprise could the Fed have in store?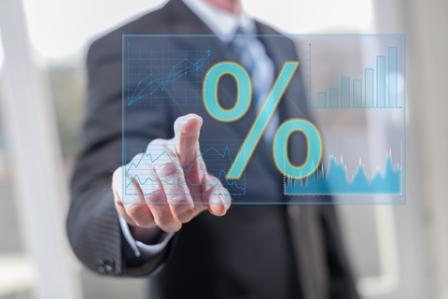 Surprises could consist of the Fed not hiking rates or moving rates by one-half of one percent instead. There is no way to predict how the markets would react to either surprise and these hypotheticals are not likely if you believe most market analysts. How would the markets react to the expected increase? Typically, we see long-term rates moving up several days or a few weeks before the meeting. That has already happened. Then rates move down a bit as the meeting approaches or right after the announcement. Markets often move in anticipation of an event.
Where do we go from here? The Fed's announcement may or may not give us a clue. Thus far we have had no indication that the Fed feels that we are close to neutral range with regard to short-term rates. The economic news from now and November or December will give the Fed enough clues as to whether to act again or hold off. Next week we have another jobs report and that data will be an important factor the Fed considers. Other than the real estate market, most areas of the economy continue to be moderately strong.
Source: Origination Pro
Our company values are grounded in the principles of honesty and fair dealing.  For you, this means responsible lending with reasonable fees and you can enjoy a worry-free lending experience from a local Astoria, NY business you can trust.
AMERIMUTUAL is an Upfront Mortgage Broker that places a premium on transactional transparency. Our valued clients appreciate this advantageous approach and enjoy the benefits of having a mortgage broker that is fully aligned with consumer interests.
Call: 
(718) 943-9200
Review our A+ Rating and information on file with the Better Business Bureau.
President & CEO, Philip Loria
Philip Loria  founded AMERIMUTUAL  Mortgage in 2007, and has served as its Chief Executive Officer since its formation. He is the guiding force behind  AMERIMUTUAL'S growth and success, and has set standards nationally for expertise, vision and reputation in Residential and Commercial real estate finance.  Philip Loria's stature has been consistently recognized by local and national media, including:  Publications by the New York Times & The Real Deal New York's Real Estate News.
Philip's years as an attorney have built a strong foundation of in-depth knowledge on mortgage lending and the shifting landscape of New York's real estate market.  His comprehensive understanding of these financial instruments allows him to offer authoritative guidance to AMERIMUTUAL'S stable of trained loan officers ready to serve your lending needs.  Too often as an attorney, clients seek Philip's legal services after falling victim to misguided advice or predatory practices; by then damage is already done.  With the creation of AMERIMUTUAL, Philip built an indispensable resource for home buyers searching for straightforward and trustworthy advice from an expert.  Philip is passionate about delivering high quality mortgage product solutions for you and your family.
If you would like to speak to a trusted Queens Mortgage Broker call Phil Loria –  718-943-9200 Ext. 101