December 18, 2018

Tomorrow, the Federal Reserve Board releases their announcement from the conclusion of their last meeting of the year. The Fed will also release their economic projections and Fed Chair Powell will conduct a press conference. The markets have been predicting another 0.25% rate hike all along, though the probabilities have been lowered slightly due to the volatility in the financial markets. If we assume that the markets are correct in their predictions, the real intrigue will be concerning what the Fed says about the future.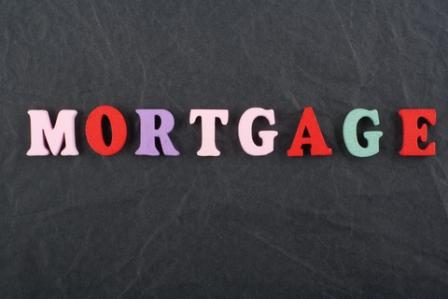 As we have indicated in the past few weeks, recent statements from Fed members have hinted about a softening of their approach for next year. The statement released may very well change the viewpoint of those who are making predictions for the coming months. With so much volatility in the financial markets recently, it is becoming harder and harder to figure out where we are heading — not that economic predictions are ever more than stabs in the dark.
There is no doubt that next year will be a harder year for predictions. At the beginning of this year we had a strong stock market and a tax cut providing fuel to the recovery. Though we may still have a Santa Claus rally this year, the markets are much more in flux. The economic recovery will become one decade old in mid-2019. That is very old in "recovery" years. Some believe a recession is inevitable, but not necessarily a sharp recession. We still believe that a slight slowdown could be good news as lower rates could become a possibility. We have already seen rates come off their highs. Perhaps that is our holiday present.
Source: Origination Pro
Are you buying a home or business in Queens, Brooklyn or NYC NY? Amerimutual Mortgage is a local business that is owned and operated by two brothers who are proud to make a difference helping their community in Astoria NY. By matching home buyers with the right mortgage products for their needs, Benny and Phil Loria provide vital loan lending services to the real estate community of New York City. Amerimutual Mortgage provides home loans for residential properties and commercial loans for business men and women who might be buying buildings, warehouses or retail store locations. They also provide loans for real estate investors who may be buying multi-family duplex, triplex, quad, or high-rise apartment building. Call Benny Loria at (718) 943-9200 to discuss your options for residential or commercial real estate loans, or assessing value and returns on real estate investment property in New York City and surrounding boroughs of Queens NY, Brooklyn NY, Staten Island NY, Bronx NY. Or, you can even apply for a mortgage online.

Benny Loria, Vice President (NMLS#: 900146)
718-943-9200 Ext. 115
bloria@amerimutualmortgage.com
Local neighborhood mortgage loan experts. We live and work in Astoria, Queens NY and are dedicated to seeing our community grow and prosper.

AMERIMUTUAL MORTGAGE (NMLS# 148447) Address: 18-33 41st Street, 2nd Floor, Astoria, NY 11105 Tel: (718) 943-9200 Fax: (718) 204 – 0657