December 25, 2018

The new year is almost here and the Federal Reserve Board has made its last key decision of 2018. The increase of short-term interest rates by one-quarter of one percent was not unexpected. The clues as to what 2019 will look like were the real keys to the meeting. The statement after the meeting and the comments made at the press conference indicated that the Fed still believes that the economy is on strong footing, but there are enough headwinds we will be facing in 2019 that could keep the Fed from continuing hiking rates after they achieve a neutral stance which neither stimulates or restricts the economy.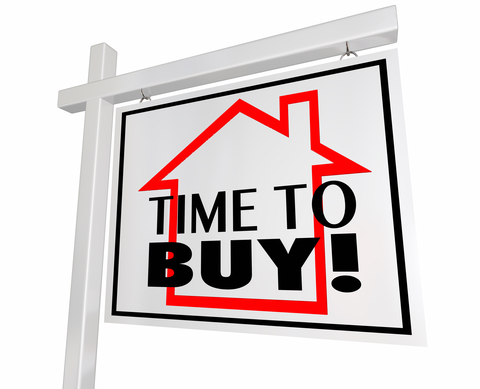 For months we have speculated as to where specifically that neutral stance might be and, though the Fed has hinted that we are now close, we still don't know the precise number, as it may depend upon several factors in play. Regarding the headwinds, while some economists are predicting that the economy will soon slip back into recession, most prognosticators believe that the economy will slow down next year but will continue to grow. Even the majority who are predicting a recession in 2019 or 2020 are not expecting a sharp downturn.
A slowing economy, which includes less growth in the real estate sector, could bring a halt to the increase in rates when taken together with the Fed slowing down their mission. We have already seen rates fall back somewhat, which is good news for those who want to purchase homes. With home prices not appreciating as rapidly, more inventory on the markets and rates stabilizing, more buyers may take the leap to homeownership. On the other hand, many other forecasters are continuing to predict higher rates in 2019, and if this is true, today's opportunity to purchase may require more urgency.
Source: Origination Pro
Are you buying a home or business in Queens, Brooklyn or NYC NY? Amerimutual Mortgage is a local business that is owned and operated by two brothers who are proud to make a difference helping their community in Astoria NY. By matching home buyers with the right mortgage products for their needs, Benny and Phil Loria provide vital loan lending services to the real estate community of New York City. Amerimutual Mortgage provides home loans for residential properties and commercial loans for business men and women who might be buying buildings, warehouses or retail store locations. They also provide loans for real estate investors who may be buying multi-family duplex, triplex, quad, or high-rise apartment building. Call Benny Loria at (718) 943-9200 to discuss your options for residential or commercial real estate loans, or assessing value and returns on real estate investment property in New York City and surrounding boroughs of Queens NY, Brooklyn NY, Staten Island NY, Bronx NY. Or, you can even apply for a mortgage online.

Benny Loria, Vice President (NMLS#: 900146)
718-943-9200 Ext. 115
bloria@amerimutualmortgage.com
Local neighborhood mortgage loan experts. We live and work in Astoria, Queens NY and are dedicated to seeing our community grow and prosper.

AMERIMUTUAL MORTGAGE (NMLS# 148447) Address: 18-33 41st Street, 2nd Floor, Astoria, NY 11105 Tel: (718) 943-9200 Fax: (718) 204 – 0657