December 21, 2021
Thanksgiving and Chanukah are over. Now Christmas, Kwanzaa and the New Year is upon us. The celebration of holidays has certainly changed during the past two years. But the meaning of these holidays have not changed, and before we get into the economics of the day, we wanted to wish our readers Happy Holidays.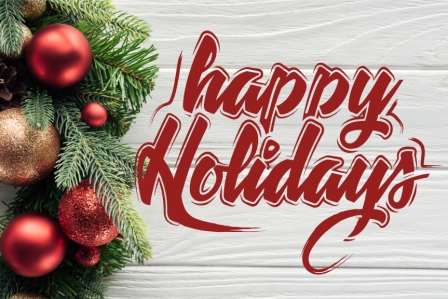 Now for some market news. The Federal Reserve met last week for the final time of 2021. With inflation roaring and the economy rebounding, statements made before the meeting were definitely more hawkish. Chairman Powell actually suggested that we stop using the word "transitory" when describing today's inflation.
On the other hand, before they met, the November jobs report was disappointing with regard to the number of jobs created and the experts are still trying to determine whether the effects of the new COVID variant will be severe. In the end, the Fed's announcement indicated that they are fully prepared to fight inflation by increasing the pace of their tapering of purchases of mortgages and bonds and adding a prediction of "multiple" interest rate hikes in 2022.
Source: Origination Pro