December 24, 2019
The end of the year is in sight as we enjoy the final holidays of 2019. As we have mentioned previously, it has been a very interesting year to say the least. Highlighted by lower interest rates, a strong stock market, a slower growing economy and trade wars. The next question is–how much of these things will be carried into 2020? Predicting the future is very tricky and in the next few weeks we be featuring some of the major forecasts.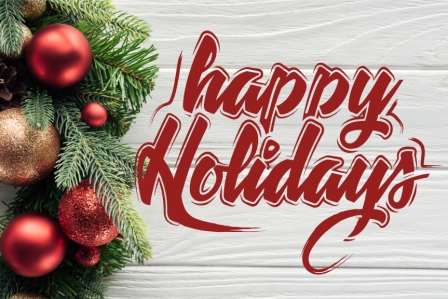 For now, we will just present some observations. For one, the trade wars show no sign of ending. A few weeks ago, there seemed to be some good news on the way. At that time, we warned there are likely to be many ups and down on the way. That has proven to be true. Here is the good news — the trade wars do not seem to be affecting our overall economic growth that severely.
Will the economy continue to grow slowly? Many were predicting a recession in 2020. While growth has slowed, recent good news such as the solid jobs report provides an indication that a recession is not imminent. Even the Federal Reserve indicating they will remain on the sideline means that they are not currently worried. On the other hand, if the economy starts to heat up, that would not be good news with regard to the low interest rates we have experienced this year. Thus, the best news would be to avoid a recession, as the economy continues to grow fairly slowly. Slow and steady as she goes.
Source:  Origination Pro
Interested in a home loan or mortgage for a commercial property? Call Amerimutual Mortgage for friendly advice and current interest rates. We are located in Astoria, Queens, NY.
(718) 943-9200