December 29, 2020
By the end of this week, 2020 will have ended. It is hopeful that we will never have to say goodbye to another year like 2020. Indeed, economists around the world are predicting a vastly different year for 2021. And while we may present some of these forecasts, we always caution that predicting the future is a very slippery slope. Certainly, 2020 has shown us how far-off predictions can be. How many predicted a world-wide pandemic which would cripple the economy for a portion of the year?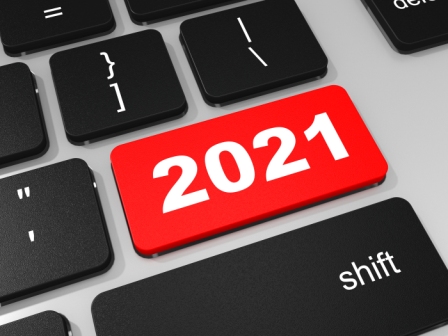 The recession hit hard in 2020, but the economy began to recover very quickly, especially in the real estate sector. The question is, how will the economy progress as we are vaccinating America and the world? Here is what some experts are saying —
Chief Economist Lawrence Yun of the National Association of Realtors® is predicting the economy will grow by 4.0% in 2021, after a drop of 5.0% in 2020. Both new and existing home sales should rise sharply, and interest rates will rise, yet they will stay near historic lows.
Fannie Mae's economic forecast predicts the economy will grow by 3.3%, while the unemployment rate will average 5.9%, down from an average of 8.1% in 2020. Rates on home loans are expected to rise slightly, but stay below 3.0% on the average.
Goldman Sachs is a bit more optimistic, projecting an economic growth rate of just over 5.0% in 2021 and the unemployment rate falling to 5.3% by year's end.
While we can't predict the future, we move into the new year with some significant optimism among experts regarding the direction of the economy in 2021. The momentum is expected to increase as the year moves forward.
Source: Origination Pro
Call Amerimutual Mortgage now for friendly advice on home loans, commercial loans, business property loans, refinance loans, home equity loans and more.
718-943-9200