May 8, 2018
If you were looking at the market's actions heading into a busy first week of May, you would have predicted that the Federal Reserve was going to raise interest rates and we were going to get a "bounce-back" jobs report. Interest rates started rising about two weeks before the Fed was scheduled to meet– and April's job numbers were going to be released. Thus, even though market analysts were not sold on the prospects of a rate increase, it looked like the markets were hedging their bets.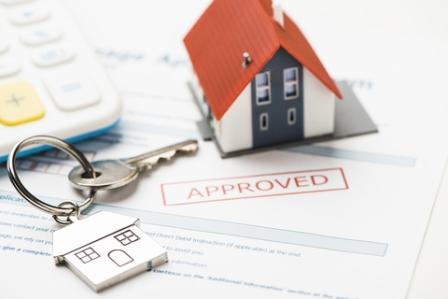 With regard to the meeting of the Federal Reserve, the decision to leave interest rates unchanged was not totally unexpected. And it was not surprising that interest rates and stocks did not react much after the announcement. The markets showed indifference to the Fed's decision on rates, and also their statement regarding the economy. The Fed statement came in pretty much as expected, with predictions of gradual rate increases this year as inflation continues to gradually increase as well. The Fed called the risks to the economy "in balance" — which means that there is an equal risk of overheating vs. experiencing a slowdown.
Regarding the economy, April's job numbers will obviously influence the Fed when they meet again in mid-June. News of the economy adding 164,000 jobs will be analyzed, as well as the moderate 2.6% increase in wage inflation. It should also be noted that the previous month's job gains were revised upward by approximately 35,000, making up for the shortfall in jobs added this month when compared to expectations and initially the stock market reacted positively to the news with rates rising again. The headline number of a 3.9% unemployment rate was better than expected and the lowest in almost two decades. The Fed will be able to chew on this report for over a month and will also have May's numbers in hand before they meet again. As for the markets, expect them to get antsy again as the meeting approaches. That seems to be par for the course.
Source: Origination Pro
Are you searching for a mortgage in the New York City area?  Amerimutual Mortgage  is family-owned and operated local business that is proud to make a difference by matching home buyers with the right mortgage products for their needs.  The company is owned and operated by two brothers, Phil and Benny Loria, in Astoria, Queens NY.   We provide home loans for residential properties and commercial loans for businesses and buildings.   Are you buying a house, multi-family duplex, triplex, quad, or larger apartment building, or commercial real estate in Queens NY, Brooklyn NY, Manhattan NYC?  Call Benny to discuss your options for residential or commercial real estate loans, or assessing value and returns on real estate investment property in New York City and surrounding boroughs of Queens NY, Brooklyn NY, Staten Island NY, Bronx NY.
Benny Loria, Vice President (NMLS#: 900146)
718-943-9200 Ext. 115
bloria@amerimutualmortgage.com