March 5, 2019

Within the past year, the markets have all been hit with a heavy dose of volatility. Interest rates moved up significantly in 2018, only to start falling towards the end of the year. Oil prices have been even more volatile with a high of over $75 per barrel in 2018 and a low of just over $45 per barrel. That is quite a swing. Volatility in the stock market towards the end of 2018 was a major topic of discussion. Much of these gyrations were on the downside, but the markets have recovered nicely thus far in 2019.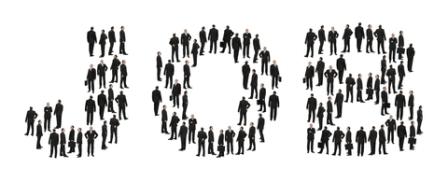 In general, the job creation machine has been very steady during these market gyrations. But there are signs of volatility within employment data as well. November's initial reading showed a disappointing growth of 155,000 jobs, but this number was revised up to a solid 196,000. December showed a spectacular gain of over 300,000 jobs, but this number was revised down by a whopping 90,000 jobs. January's pintail report showed another spectacular gain of over 300,000 jobs. What does all of this violability mean?
When you look at the final numbers, the jobs report may not be as volatile as it seems. For example, the final number of 196,000 jobs in November is close to the still to be revised 222,000 jobs in December — and both are solid numbers. It also tells us that the revisions have become just as important as the initial numbers. Therefore, we will be watching the revisions of December and January just as closely as the numbers for February when the report is released on Friday. The government shutdown still could have had an effect on the report, especially the revisions.
Source: Origination pro
Amerimutual Mortgage is a local business that is owned and operated by two brothers who are proud to make a difference helping their community in Astoria NY. By matching home buyers with the right mortgage products for their needs, Benny and Phil Loria provide vital loan lending services to the real estate community of New York City. Amerimutual Mortgage provides home loans for residential properties and commercial loans for business men and women who might be buying buildings, warehouses or retail store locations. They also provide loans for real estate investors who may be buying multi-family duplex, triplex, quad, or high-rise apartment building. Call Benny Loria at (718) 943-9200 to discuss your options for residential or commercial real estate loans, or assessing value and returns on real estate investment property in New York City and surrounding boroughs of Queens NY, Brooklyn NY, Staten Island NY, Bronx NY. Or, you can even apply for a mortgage online.

Benny Loria
Benny Loria, Vice President (NMLS#: 900146)
718-943-9200 Ext. 115
bloria@amerimutualmortgage.com
Local neighborhood mortgage loan experts. We live and work in Astoria, Queens NY and are dedicated to seeing our community grow and prosper.

AMERIMUTUAL MORTGAGE (NMLS# 148447) Address: 18-33 41st Street, 2nd Floor, Astoria, NY 11105 Tel: (718) 943-9200 Fax: (718) 204 – 0657