January 15, 2019

Last year was very interesting. The previous year we had great gains in the stock markets and enjoyed lower interest rates. We began 2018 with even more stock gains, fueled by a significant corporate tax cut. But the boost to the economy at a time when we were already at low employment levels caused interest rates to rise throughout the majority of 2018. There is no doubt that lower interest rates played a big part in the robust stock market rebound we have witnessed in the past decade.
The Dow fell below 7,300 in March of 2009. It topped 26,000 in 2018. That is a spectacular gain. Even if you measure it from the "top" of just over 14,000 before the recession, that is a solid gain. Thus, when you look at the drop of just over 6.0% for 2018, that seems like a drop in the bucket. But what has many concerned is the increased volatility we have witnessed over the last few months.
Stocks did not move back in a straight line. They had quite a roller coaster ride. There were several factors which seemed to cause market jitters in addition to rising interest rates. These included trade skirmishes, some economies slowing down overseas and waning stimulus from the tax cut. But certainly, interest rates were a big part of the concern. Which is why the end of 2018 was very interesting. Oil prices and interest rates pulled back with stocks. So we wonder, if the rise in rates were halted for now, would that give the markets more confidence? It looks like the start to 2019 will be interesting as well. 
Source: Origination Pro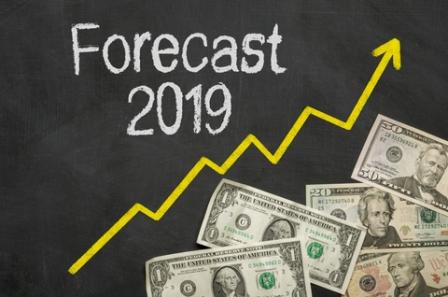 Searching for a home loan or business loan for a commercial property in Queens, Brooklyn or NYC NY? Amerimutual Mortgage is a local business that is owned and operated by two brothers who are proud to make a difference helping their community in Astoria NY. By matching home buyers with the right mortgage products for their needs, Benny and Phil Loria provide vital loan lending services to the real estate community of New York City. Amerimutual Mortgage provides home loans for residential properties and commercial loans for business men and women who might be buying buildings, warehouses or retail store locations. They also provide loans for real estate investors who may be buying multi-family duplex, triplex, quad, or high-rise apartment building. Call Benny Loria at (718) 943-9200 to discuss your options for residential or commercial real estate loans, or assessing value and returns on real estate investment property in New York City and surrounding boroughs of Queens NY, Brooklyn NY, Staten Island NY, Bronx NY. Or, you can even apply for a mortgage online.

Benny Loria
Benny Loria, Vice President (NMLS#: 900146)
718-943-9200 Ext. 115
bloria@amerimutualmortgage.com
Local neighborhood mortgage loan experts. We live and work in Astoria, Queens NY and are dedicated to seeing our community grow and prosper.

AMERIMUTUAL MORTGAGE (NMLS# 148447) Address: 18-33 41st Street, 2nd Floor, Astoria, NY 11105 Tel: (718) 943-9200 Fax: (718) 204 – 0657