July 31, 2018
Though August is usually a pretty slow month within the financial markets and the real estate sector, this August starts with a bang. Today the Federal Reserve's Open Market Committee concludes their meeting and will issue their rate decision and analysis. Just two weeks ago, Federal Reserve Chairman Jerome Powell told Congress that strong U.S. economic growth and stable inflation should keep the central bank on track to gradually raise short-term interest rates. With an increase in June, most are not predicting another hike this quickly. Thus, any move to hike rates would be a surprise.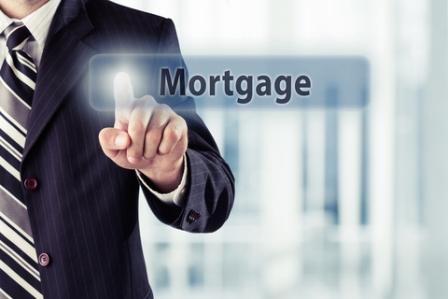 Powell also spoke about the risks to the economy of higher tariffs. There is some debate as to whether these tariffs will affect the economy in the short-run. The release of the jobs report on Friday is expected to show continued strength within the labor market despite the threat of trade wars. As always, the Fed will be focused upon wage growth as an indicator of the threat of inflationary pressures. Thus far, general inflation has ticked up, but not enough to alarm the Fed or market analysts.
One area in which we have seen some weakness in the economy has been existing home sales. Over the past year, the pace of existing home sales has dropped and is no longer growing over the past two years. While higher prices and rates are certainly factors, potential demand is being held back by a lack of inventory. This is why new home sales have fared a bit better this year — increasing supply. It remains to be seen if home sales will pick up further this fall so that the real estate sector can be a positive factor in overall economic growth as 2018 comes to a close.
Source: Origination Pro
Are you searching for a mortgage in the New York City area?  Amerimutual Mortgage  is family-owned and operated local business that is proud to make a difference by matching home buyers with the right mortgage products for their needs.  The company is owned and operated by two brothers, Phil and Benny Loria, in Astoria, Queens NY.   We provide home loans for residential properties and commercial loans for businesses and buildings.   Are you buying a house, multi-family duplex, triplex, quad, or larger apartment building, or commercial real estate in Queens NY, Brooklyn NY, Manhattan NYC?  Call Benny to discuss your options for residential or commercial real estate loans, or assessing value and returns on real estate investment property in New York City and surrounding boroughs of Queens NY, Brooklyn NY, Staten Island NY, Bronx NY.
Benny Loria, Vice President (NMLS#: 900146)
718-943-9200 Ext. 115
bloria@amerimutualmortgage.com