July 24, 2018
We are now more than half-way through the year and the biggest problem within the real estate sector continues to haunt the markets. The shortage of inventory is not only a drag for the real estate markets, but the economy as a whole. For decades, owning a home has been associated with the American dream. This is one of the few times in our history that we do not have enough homes for those who are ready to purchase.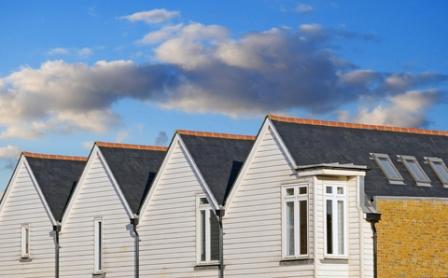 The reasons for this shortfall are many. The financial crisis caused home building to fall significantly for years and we are still not building enough units. The Chief Economist of the National Association of Homebuilders recently estimated that builders would have to build 1.2 million units per year just to keep up with population growth and replacing aging housing stocks. At the current pace of below 950,000 units, there is a shortage of 250,000 units per year. That does not figure in the ground lost when even less units were being built in the earlier stages of the recovery.
The good news is that each year, builders are building more homes — despite obstacles such as labor shortages and higher lumber prices. But the shortages will not be made up all at once. Also contributing to the shortage is the fact that the baby boomers are holding on to their homes longer, as they delay retirement and/or downsizing. These homes will become available — again, not all at once. The housing shortage will eventually go away, but for now we will have slower growth in the real estate markets and thus a drag upon the overall economy.
Source: Origination Pro
Are you searching for a mortgage in the New York City area?  Amerimutual Mortgage  is family-owned and operated local business that is proud to make a difference by matching home buyers with the right mortgage products for their needs.  The company is owned and operated by two brothers, Phil and Benny Loria, in Astoria, Queens NY.   We provide home loans for residential properties and commercial loans for businesses and buildings.   Are you buying a house, multi-family duplex, triplex, quad, or larger apartment building, or commercial real estate in Queens NY, Brooklyn NY, Manhattan NYC?  Call Benny to discuss your options for residential or commercial real estate loans, or assessing value and returns on real estate investment property in New York City and surrounding boroughs of Queens NY, Brooklyn NY, Staten Island NY, Bronx NY.
Benny Loria, Vice President (NMLS#: 900146)
718-943-9200 Ext. 115
bloria@amerimutualmortgage.com