August 7, 2018
We started the flow of really important data on Friday, July 27. Though the numbers were preliminary, the first snapshot of economic growth for the second quarter was quite impressive. It more than made up for a weaker first quarter and you can be sure that the Federal Reserve Board's Open Market Committee was taking note of these numbers when they met last week — especially the jump in prices reported during the quarter.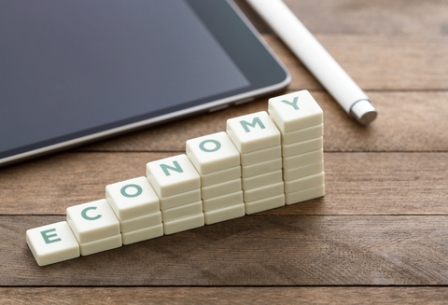 Regardless of the report, market analysts gave less than a five percent chance of a rate hike at the meeting and they were absolutely correct in that regard. However, the strong quarterly data increased the probability of a hike at their September meeting. There will be one more jobs report released and an adjustment in the quarterly growth data before they meet again in September. Right now, the markets see all systems go for a hike in September, unless there is a surprise or two in the interim.
The Fed did not have the opportunity to view the July jobs data before they met last week, but the numbers released certainly will not change their view of a growing economy. The headline numbers showed an increase of 157,000, jobs, less than expected — but the previous two months were revised upward. The unemployment rate of 3.9% was down from 4.0%. The increase in labor costs came in at 2.7%, close to the rate of inflation. Apparently, wages are not growing because workers are returning to the work force and worker shortages are only occurring within pockets of the economy.
Source: Origination Pro
Are you searching for a mortgage in the New York City area?  Amerimutual Mortgage  is family-owned and operated local business that is proud to make a difference by matching home buyers with the right mortgage products for their needs.  The company is owned and operated by two brothers, Phil and Benny Loria, in Astoria, Queens NY.   We provide home loans for residential properties and commercial loans for businesses and buildings.   Are you buying a house, multi-family duplex, triplex, quad, or larger apartment building, or commercial real estate in Queens NY, Brooklyn NY, Manhattan NYC?  Call Benny to discuss your options for residential or commercial real estate loans, or assessing value and returns on real estate investment property in New York City and surrounding boroughs of Queens NY, Brooklyn NY, Staten Island NY, Bronx NY.
Benny Loria, Vice President (NMLS#: 900146)
718-943-9200 Ext. 115
bloria@amerimutualmortgage.com