January 1, 2019

It is officially 2019! Every year high-paid economists come out with their predictions for a host of economic indicators, from economic growth to the pace of inflation. It is always interesting to look at these in hind sight, especially when forecasting the direction of interest rates. It seems that just about every year during the recovery of the Great Recession, there have been predictions that rates will rise. And even though the recovery took almost a decade, rates did not actually start rising significantly until the last year.
Last year was a pretty easy prediction because of the passage of the tax package at a time in which the Federal Reserve Board was raising rates. Just about everyone was predicting at least a short-term boost for the economy and the vision of higher rates were right on target — until late in the year. For next year, Market Watch reviewed the predictions of rates on home loans by several major economists. The range was an annual average of between 4.8% to 5.3% for 30-year fixed rates. In general, that means the economists believe that rates will rise some more.
Will they be right two whole years in a row? Keep in mind, as of right now, there is no new tax package coming to the table and plenty of other factors in play which could render these predictions worthless. We think we should keep our eyes on the more immediate future. Like the weather, they are usually right a day or so in advance. For example, perhaps we can see if the economists are correct in predicting a rebound from the 155,000 jobs added in December. The report is due out on Friday. Strong data to top off the year could drive rates higher. If we have two mild job reports in a row, the predictions regarding rates may start the year missing the mark.
Source: Origination Pro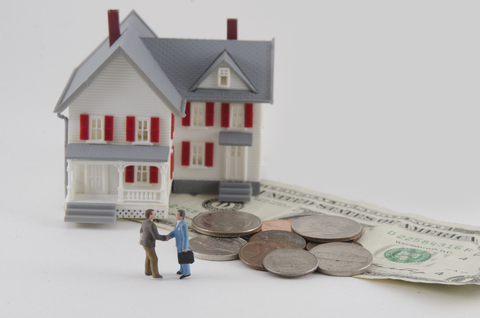 Searching for a home loan or business loan for a commercial property in Queens, Brooklyn or NYC NY?  Amerimutual Mortgage  is a local business that is owned and operated by two brothers who are proud to make a difference helping their community in Astoria NY.  By matching home buyers with the right mortgage products for their needs, Benny and Phil Loria provide vital loan lending services to the real estate community of New York City.   Amerimutual Mortgage provides home loans for residential properties and commercial loans for business men and women who might be buying buildings, warehouses or retail store locations.   They also provide loans for real estate investors who may be buying multi-family duplex, triplex, quad, or high-rise apartment building.  Call Benny Loria at (718) 943-9200 to discuss your options for residential or commercial real estate loans, or assessing value and returns on real estate investment property in New York City and surrounding boroughs of Queens NY, Brooklyn NY, Staten Island NY, Bronx NY.  Or, you can even apply for a mortgage online.

Benny Loria
Benny Loria, Vice President (NMLS#: 900146)
718-943-9200 Ext. 115
bloria@amerimutualmortgage.com
Local neighborhood mortgage loan experts. We live and work in Astoria, Queens NY and are dedicated to seeing our community grow and prosper.

AMERIMUTUAL MORTGAGE (NMLS# 148447) Address: 18-33 41st Street, 2nd Floor, Astoria, NY 11105 Tel: (718) 943-9200 Fax: (718) 204 – 0657