July 17, 2018
Each time the Federal Reserve Board raises short-term interest rates, everyone seems to be expecting rates on home loans to follow suit. And sometimes this does happen, but often times it does not. Thus, we always find it helpful to remind our readers why the relationship is not a "one-to-one" phenomenon. For one, the Fed controls short-term rates indirectly. Fixed home loan rates are tied to long-term rates which do not always react in the same direction as short-term rates, though certainly there is a relationship.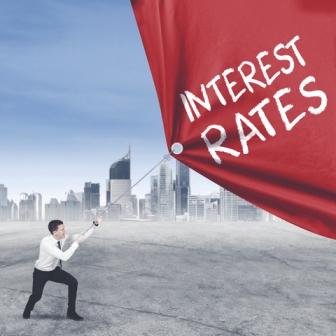 Secondly, many times long-term rates rise in anticipation of a move by the Fed. Thus, rates have already risen by the time they announce their decision and the result may be either stable long-term rates or even a slight move downward if the move was fully anticipated. Finally, there are typically intervening factors that might change the direction of rates after a decision is announced. For example, after the most recent increase by the Fed, the trade war rhetoric heated up and this has caused some consternation in the stock market. If investors are selling stocks, often they are buying bonds which can cause interest rates to fall a bit.
The bottom line? If the Federal Reserve is raising short-term rates in response to a strong economy, we would expect long-term rates to rise as well. But not necessarily by the same amount or at the same time. For example, the Fed has raised short-term rates by close to 2.0% within the past three years. Rates on home loans have risen approximately 1.0% from their lowest point, which was the lowest on record. Meanwhile, both short-term rates and long-term rates are below where they were a decade ago and their historic averages. Where are rates going from here? As we watch for indications by the Fed, the Fed will be watching the strength of the economy when they meet again at the end of the month.
Source: Origination Pro
Are you searching for a mortgage in the New York City area?  Amerimutual Mortgage  is family-owned and operated local business that is proud to make a difference by matching home buyers with the right mortgage products for their needs.  The company is owned and operated by two brothers, Phil and Benny Loria, in Astoria, Queens NY.   We provide home loans for residential properties and commercial loans for businesses and buildings.   Are you buying a house, multi-family duplex, triplex, quad, or larger apartment building, or commercial real estate in Queens NY, Brooklyn NY, Manhattan NYC?  Call Benny to discuss your options for residential or commercial real estate loans, or assessing value and returns on real estate investment property in New York City and surrounding boroughs of Queens NY, Brooklyn NY, Staten Island NY, Bronx NY.
Benny Loria, Vice President (NMLS#: 900146)
718-943-9200 Ext. 115
bloria@amerimutualmortgage.com