October 19, 2021
If we stay on this course, the Fed will soon start tapering their purchases of bonds and mortgages. Not long after that process begins, they might even start raising short-term interest rates. Well, the government is famous for waiting too long to act and overreacting when they do act. Will this be the case this time? We are not sure, but there are two separate "too late" scenarios.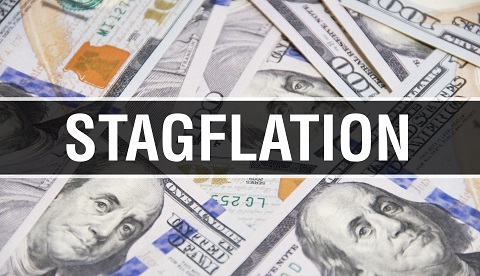 Scenario number one. We already know that inflation has increased throughout 2021 and is running hotter than the Fed would like. They have allowed inflation to continue without proactive actions to reign it in, because they feel that today's inflation is "transitory"— or another word for temporary. But what if this inflation is not temporary and when the Fed acts, it is too late to control it as the economy expands? Out of control price increases, such as the recent run up of oil prices, could actually slow down the economy and cause a phenomenon we have not seen for many decades – stagflation.

Scenario number two. After a few hot quarters, the economy is actually beginning to slow down in the third quarter. The Fed's movement to taper and raise rates could come at a time in which the economy actually needs another push to help us recover the jobs we have lost. But instead, they suppress an already slowing economy. Either scenario could happen, or the economy could stay on it's present course and the Fed's actions in moderation may have little or no effect. Only time will tell.
Source: Origination Pro
Searching for a home loan mortgage near me? Amerimutual Mortgage in Astoria, Queens NY is your trusted local source for all mortgage loan products from traditional 30 year home loans, to refinance, home equity loans, investment property loans and commercial building loans. Call us now for free, friendly advice:
718-943-9200

Whether you are purchasing a home, refinancing, require cash, looking to get some equity out of you home, purchasing an investment property or vacation home, Amerimutual Mortgage in Queens will find a product to accommodate your mortgage and refinancing needs.
We work with an array of lenders and investors which allows us to get you the best rates on all types of loan programs including: 30yr mortgage, 20yr mortgage, 15yr mortgage, 10yr mortgage, 1yr ARMS, 3yr ARMS, 5yr ARMS, Conventional, Jumbo, Home Equity Lines, FHA, VA and Commercial Real Estate Loans.
Please contact us at our Astoria Queens NY office (718) 943-9200 to put our in-depth knowledge to work for you on your next real estate transaction.
NY MUTUAL LLC DBA AMERIMUTUAL MORTGAGE | 18-33 41st Street, 2nd Floor, Astoria, NY 11105 | NMLS # 148477. Registered Mortgage Broker-NYS Department of Financial Services