November 16, 2021
Don't look now, but the pandemic has started to wane once again. After cases fell throughout the spring and early summer, the Delta variant pushed cases from a low of just over 10,000 per day to a high of almost 200,000 per day by early September. Now cases have fallen to around 20,000 per day by the end of October. Is the pandemic on a trajectory to end, or are we on the verge of another winter surge?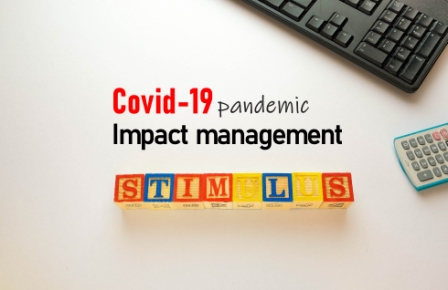 We certainly had such a surge last winter, but we did not have just about 60% of the population vaccinated with booster shots and child doses now approved. Thus, absent the appearance of another variant, we may very well not face the same type of surge this winter. Obviously, that would be good news for America and certainly it would be good news for the economy as well.

A winter in which we are able to continue the economic recovery would be welcome. Of vital importance would be help to fix the supply chain issues because there is apparently plenty of latent demand out there. If everyone could find the home, car or supplies they wanted, it is likely that the economy would pick-up perhaps without the same upward pressure on inflation. We are almost half-way through the fourth quarter of the year and we need to be growing faster than the 2.0% rate the preliminary estimate indicated for the third quarter. The key variable continues to be COVID. Let's hope for a surge-free winter. 
Source: Origination Pro
Amerimutual Mortgage in Astoria, Queens NY is your trusted local source for home loan, investment property, commercial mortgage loans and more. We are A Rated by the Better Business Bureau and a proud member of the UPFRONT MORTGAGE BROKER Association. Call us now for free, friendly advice on which real estate loan product might be best for you.
718-943-9200

We are your local neighborhood mortgage loan experts. We live and work in Astoria, Queens NY and surrounding neighborhoods and are dedicated to seeing our community grow and prosper.
AMERIMUTUAL MORTGAGE (NMLS# 148447) Address: 18-33 41st Street, 2nd Floor, Astoria, NY 11105 Tel: (718) 943-9200 Fax: (718) 204 – 0657