November 2, 2021
Today's mortgage interest rate reflects a combination of factors such as today's actions by the Federal Reserve. The Federal Reserve's Open Market Committee is meeting this week and the decision on whether to taper their purchases of bonds and mortgages will be front and center. The minutes of the Fed's last meeting had indicated the tapering might start in November or December. While this is a major topic of conversation, we think that tapering may not move interest rates as much as some might think. Here are three thoughts that support this reasoning.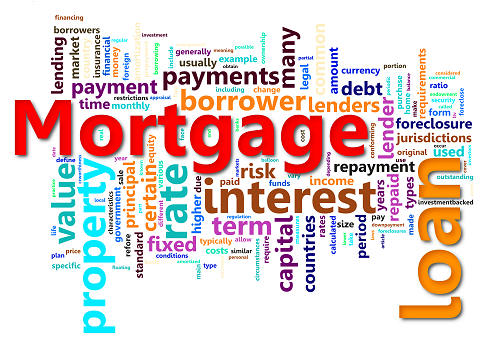 First, rates have already trended upward in anticipation of this event. The markets move in anticipation of such adjustments and rates are likely to move upward further only if the economic recovery does not falter. Secondly, there is a lot of cash sitting on the sidelines in the world today. The presence of this cash indicates that the markets are more likely to absorb this additional supply.

Finally, at least on the mortgage side, the volume of mortgages produced is expected to fall as rates have risen because refinance volume will subside. This decline will mitigate the effects of the Fed tapering purchases. Again, the key here is the strength of the recovery. The announcement that the first measure of third quarter economic growth slowed was not a surprise, though the magnitude of the slowdown was greater than forecasted. A surprise to the upside would have pushed interest rates upward much more quickly than the pace of tapering. Could this news slow the pace of tapering? We might find out shortly.
Source:  Origination Pro
Searching for today's mortgage interest rate? Click here to sign up for our today's mortgage rate watch service.
Amerimutual Mortgage is your trusted, local source for all mortgage loan products in Astoria, Queens New York.

Call us now for a free, friendly consultation for your real estate mortgage loan needs: 718-943-9200
We are your local neighborhood mortgage loan experts. We live and work in Astoria, Queens NY and surrounding neighborhoods and are dedicated to seeing our community grow and prosper.
AMERIMUTUAL MORTGAGE (NMLS# 148447) Address: 18-33 41st Street, 2nd Floor, Astoria, NY 11105 Tel: (718) 943-9200 Fax: (718) 204 – 0657