August 21, 2018
The economy seems to be firing on all cylinders. We had a great preliminary estimate of economic growth for the second quarter, unemployment is near historic lows and consumer optimism continues to be very high. The strength of the economy has prompted the Federal Reserve to continue to raise rates from their historic lows. This is the Fed's job as they need to protect the economy from soaring inflation. There is only one thing missing from this picture.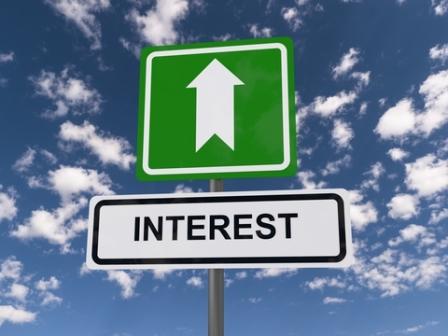 Inflation is not soaring. Yes, the Fed is no longer worried about the deflation they have been concerned with for years. And we have seen a significant rise in oil prices in the past year or so. But the core inflation rate is hovering just over two percent, which is the Fed's target range. The core inflation rate is minus the more volatile food and energy components. Despite the fact that unemployment is very low, wage gains remain below historical averages. As a matter of fact, minus inflation, real wage gains are in the two percent range as well.
What does this tell us? Unless inflation starts to increase significantly, we can expect that the Fed will continue to raise rates on a gradual basis. And depending upon the future growth of inflation, we could be nearing a rate "equilibrium" where the Fed would turn neutral. Of course, there are a lot of "ifs" in this hypothesis. It is important to note that, if the markets believe the Fed is being diligent in protecting the economy against inflation, there would be no reason for the markets to cause long-term rates to rise faster than the Fed is acting to raise their benchmark rates. This is one reason why short-term rates have risen faster than long-term rates thus far, and hopefully we will continue with this pattern.
Source: Origination Pro
Are you buying a home or business in Queens, Brooklyn or NYC NY?  Amerimutual Mortgage  is a local business that is owned and operated by two brothers who are proud to make a difference helping their community in Astoria NY.  By matching home buyers with the right mortgage products for their needs, Benny and Phil Loria provide vital loan lending services to the real estate community of New York City.   Amerimutual Mortgage provides home loans for residential properties and commercial loans for business men and women who might be buying buildings, warehouses or retail store locations.   They also provide loans for real estate investors who may be buying multi-family duplex, triplex, quad, or high-rise apartment building.  Call Benny Loria at (718) 943-9200 to discuss your options for residential or commercial real estate loans, or assessing value and returns on real estate investment property in New York City and surrounding boroughs of Queens NY, Brooklyn NY, Staten Island NY, Bronx NY.  Or, you can even apply for a mortgage online.
Benny Loria, Vice President (NMLS#: 900146)
718-943-9200 Ext. 115
bloria@amerimutualmortgage.com
Local neighborhood mortgage loan experts.  We live and work in Astoria, Queens NY and are dedicated to seeing our community grow and prosper.

AMERIMUTUAL MORTGAGE (NMLS# 148447) Address: 18-33 41st Street, 2nd Floor, Astoria, NY 11105   Tel: (718) 943-9200   Fax: (718) 204 – 0657