August 28, 2018
Borrowing from the name of a classic movie title, it seems like the focus upon trade keeps moving around the world. From Canada to Europe to China to Turkey. Thus far, we have not seen any negative effect upon economic growth. Tomorrow we will see the first revision of the measure of economic growth for the second quarter, but with the preliminary number at more than a 4.0% rate of growth, few are expecting a surprise on the downside.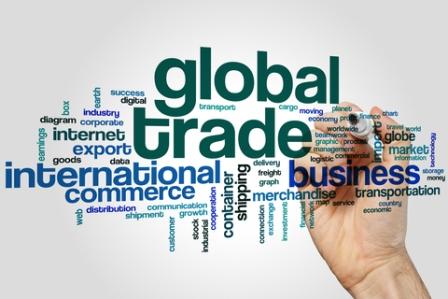 On the other hand, the markets seem to be reacting to the long-term possibilities of trade wars. More specifically, when tensions flare up, stocks lose their momentum. On the bright side, interest rates tend to ease down a bit when the markets are worried about these issues. Thus far, when these trade concerns subside or there is news of possible agreements, stocks have been regaining lost ground very quickly.
Where is this leading us? From at least one vantage point, a slight slowing of the economy would not be such a bad thing if it also slows down the pace of rate increases. Economic growth is a positive phenomenon as it creates jobs and wealth, but if the economy heats up too quickly, higher rates could slow the economy more significantly. So, for right now, the markets getting a bit uptight about trade struggles might be just what the doctor ordered — as long as they don't get out of hand.
Source: Origination Pro
Are you buying a home or business in Queens, Brooklyn or NYC NY?  Amerimutual Mortgage  is a local business that is owned and operated by two brothers who are proud to make a difference helping their community in Astoria NY.  By matching home buyers with the right mortgage products for their needs, Benny and Phil Loria provide vital loan lending services to the real estate community of New York City.   Amerimutual Mortgage provides home loans for residential properties and commercial loans for business men and women who might be buying buildings, warehouses or retail store locations.   They also provide loans for real estate investors who may be buying multi-family duplex, triplex, quad, or high-rise apartment building.  Call Benny Loria at (718) 943-9200 to discuss your options for residential or commercial real estate loans, or assessing value and returns on real estate investment property in New York City and surrounding boroughs of Queens NY, Brooklyn NY, Staten Island NY, Bronx NY.  Or, you can even apply for a mortgage online.
Benny Loria, Vice President (NMLS#: 900146)
718-943-9200 Ext. 115
bloria@amerimutualmortgage.com
Local neighborhood mortgage loan experts.  We live and work in Astoria, Queens NY and are dedicated to seeing our community grow and prosper.

AMERIMUTUAL MORTGAGE (NMLS# 148447) Address: 18-33 41st Street, 2nd Floor, Astoria, NY 11105   Tel: (718) 943-9200   Fax: (718) 204 – 0657